How to Choose the Right Energizer for Your Electric Fence?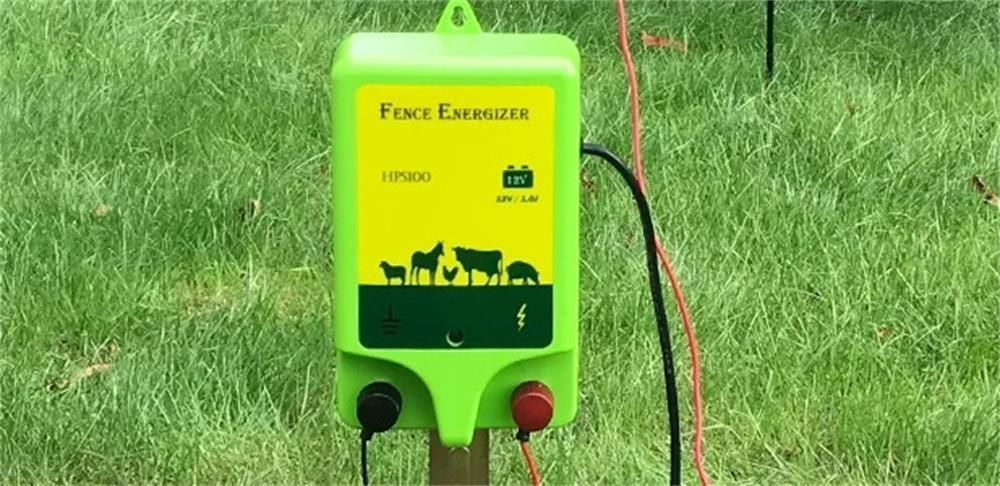 The
electric fence energizer
obtains electric energy from an external power source (110V socket or battery) and then delivers energy with a very short high voltage and high pulse.
The energizer generates a very short high-voltage pulse, which then repeats approximately once every second. If the animal touches the fence, high-voltage pulses will flow through the animal back to the ground stake, thereby forming a circuit, and the animal will feel the electric shock. If there is no energizer, the electric fence can't build a protective barrier. When choosing an electric fence energizer, we need to consider the following factors.
Animal type
The first factor you need to consider is the type of animal. For example, sheep and goats have thick fur, which can protect them from electric fences to a certain extent. In this case, you will need a larger energizer. The energizer manufactured by HPS Fence is marked with controlled animals on the package to help customers choose.
Energy source

You also need to determine what your power source is. The energizer can be powered by a 110-volt power socket (standard power socket), batteries, or even solar panels. The most preferred option is to use a 110v socket because the power supply is the same, you don't need to worry about charging or replacing the battery when it wears out.
In addition, 110v Energizers can be purchased at a lower cost compared to the similar-sized battery/solar models. However, in remote areas, batteries or solar power may be the only options.
Distance

Generally, the mileage or area rating of the energizer is also indicated on the package. We always recommend that you purchase a larger energizer (determined by the distance) than the actual mileage rating requires and compensate for the power loss when grass and other vegetation touch the fence. Grass and vegetation will serve as the load of the system and will absorb some of the energy used to shock animals, thereby diluting the shock.
The energizer manufactured by HPS Fence can provide power for the electric fence line. It is a sturdy and stable device that can also adapt to a variety of complex weather conditions. If you want to know more about the electric fence energizer after reading the above, you can get a comprehensive solution by contacting us.
As a professional manufacturer of
electric fence products
, we have always been committed to providing professional technical solutions for small electronic farms and home backyards. We have a professional production team and a complete quality inspection process, which can control the quality of our products in an all-round way. At the same time, our thoughtful one-stop service has won praise and trust from many customers. If you are interested in our electric fence energizer, please contact us immediately!